SWEETIE YOU MUST KNOW MORE ABOUT ROXY THE RED HATTER HORSE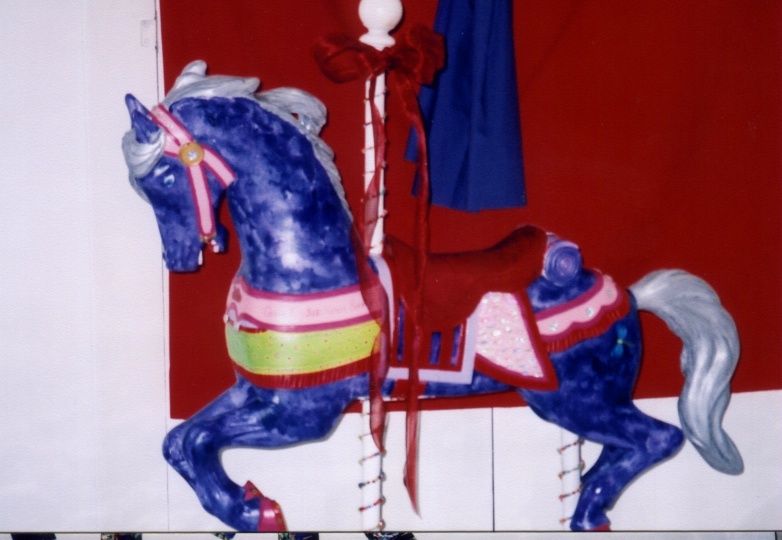 A little bit about ROXY the RED HATTER HORSE................
Honey I'm sure you are wondering why in the world we have a carousel horse as our QUEEN CITY RED HATTER'S mascot? Well sit a spell and let me share with darlin'!!
We are as pleased as punch that our city is the home of the only two row Dentzel Stationary Menagerie and carousel house remaining in the world.
It was used in the St Louis Exposition in 1904 at the World's Fair and later purchased by the city of Meridian. It is our pride and joy sweetie, to be home to this wonderful attraction where generations of children had their first carousel rides!