After a few more musical moments, Queen Betsy gave a lovely devotion from "Footsteps" and reflected with the audience for a moment.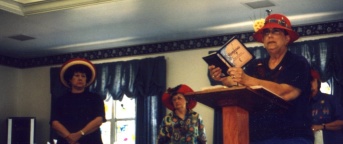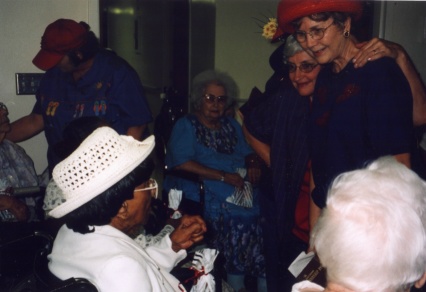 When the program was over we were delighted to be given the chance to visit with some of the ladies.One struck a note with many of our ladies. She was"a hundred and some odd years old" and was dressed to kill honey! If I didn't know better I would swear she a member of the QUEEN CITY RED HATTERS.Our hearts were touched by the hauting melody as she sang "Over Jordan."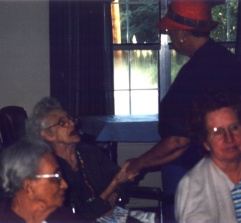 As we closed with "Jesus Loves Me" several red hatters passed out "goodies" to the crowd. The patients really appreicated the happies and thanked our society for coming out!