Past Events, you should have been there honey!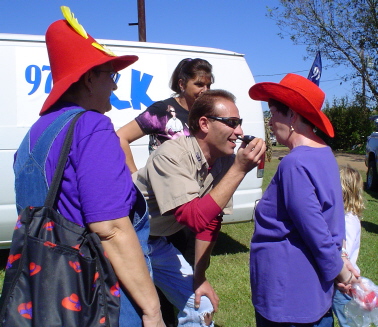 Our Queen and Vice President speak to our radio station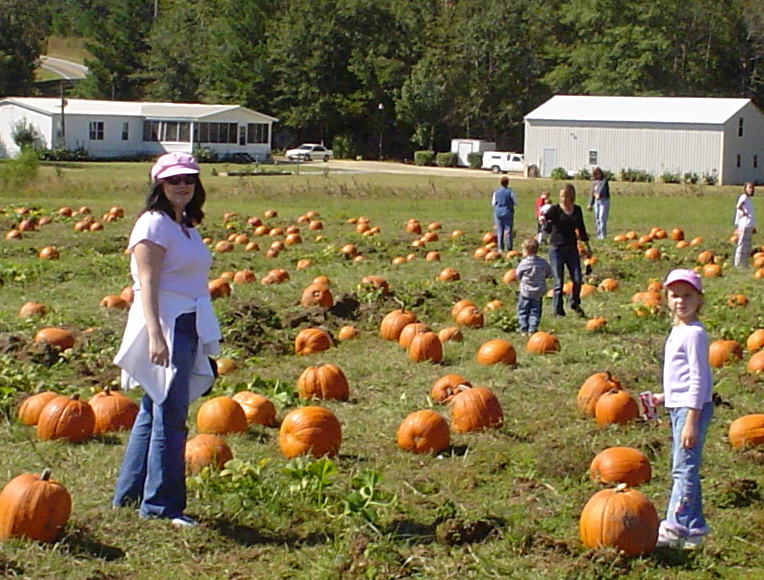 Pink hat girls in search of the perfect pumpkin!
Queen Betsy and Lady Lilly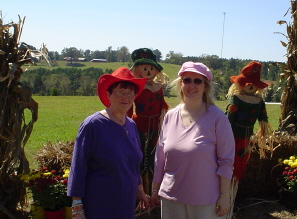 Strike a pose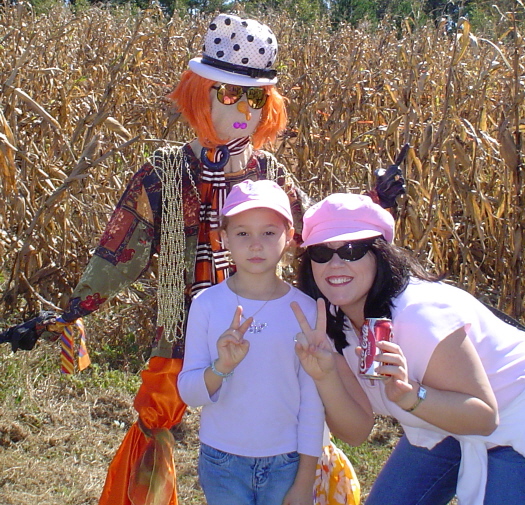 Give peace a chance
Hee Haw!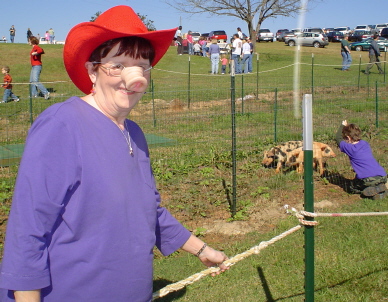 Miss Piggy has nothing on me!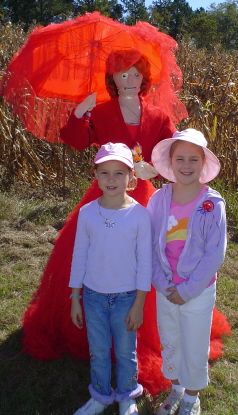 Posing with another red hat madam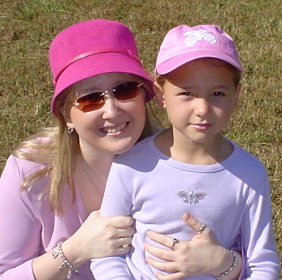 Pink hat sistas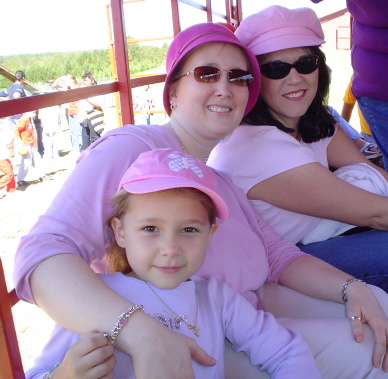 Enjoying a brief rest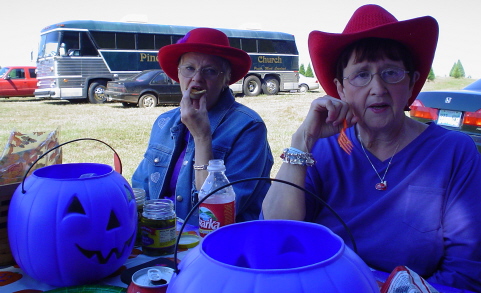 Yummy!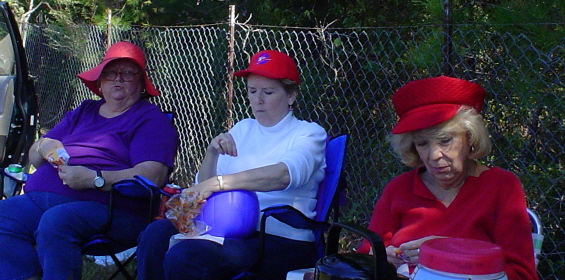 Red Hat Ladies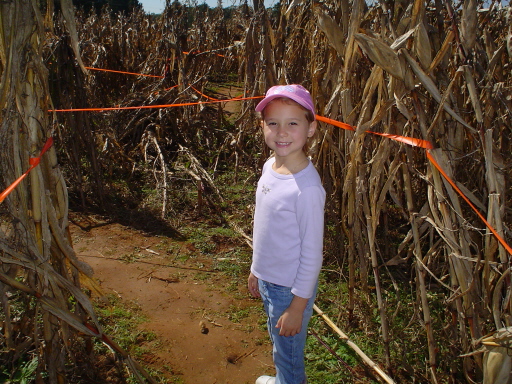 Getting lost in the field of corn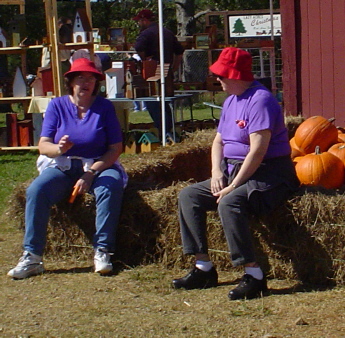 Visiting at the pumpkin patch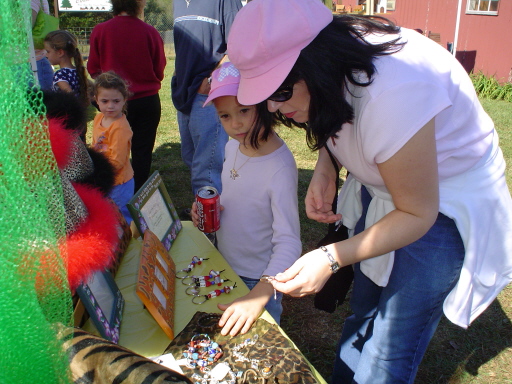 A woman's first love-shopping!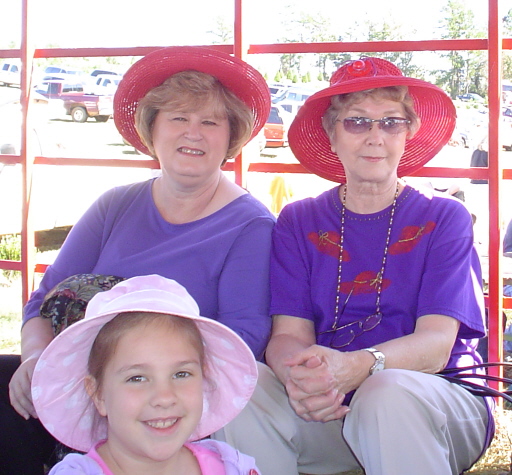 On our way to see the great pumpkins!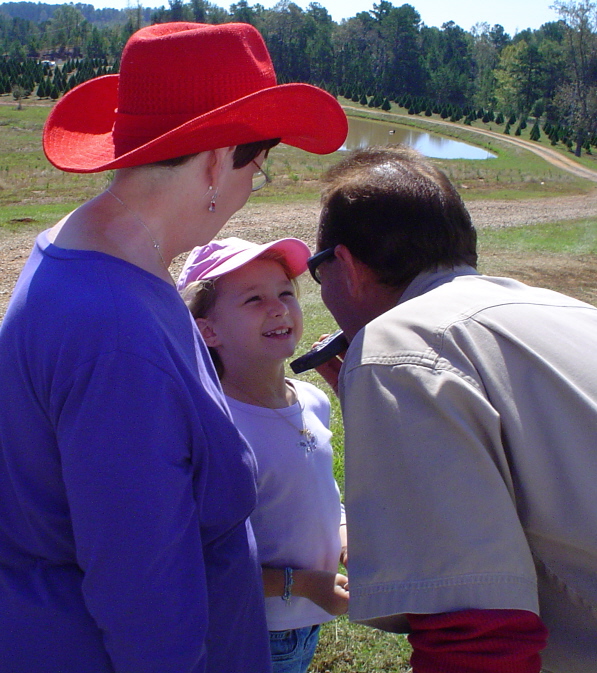 Our youngest member promotes our Red Hat Socitey
English Tea Pictures!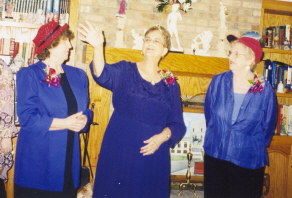 The Queen giving her royal wave!

All hail the Queen!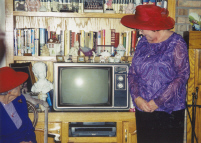 Lucy taught us how to curtsey--courtesy of TV Land and "I Love Lucy"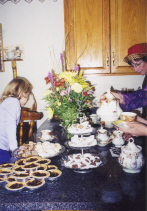 Yummy!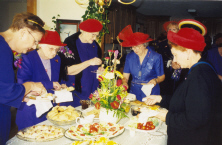 Ready to dine!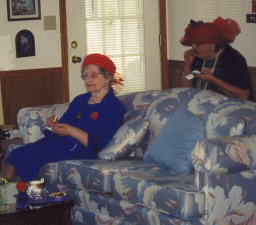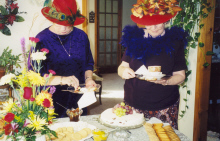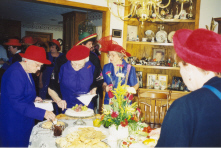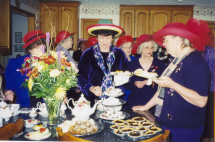 Royal treats!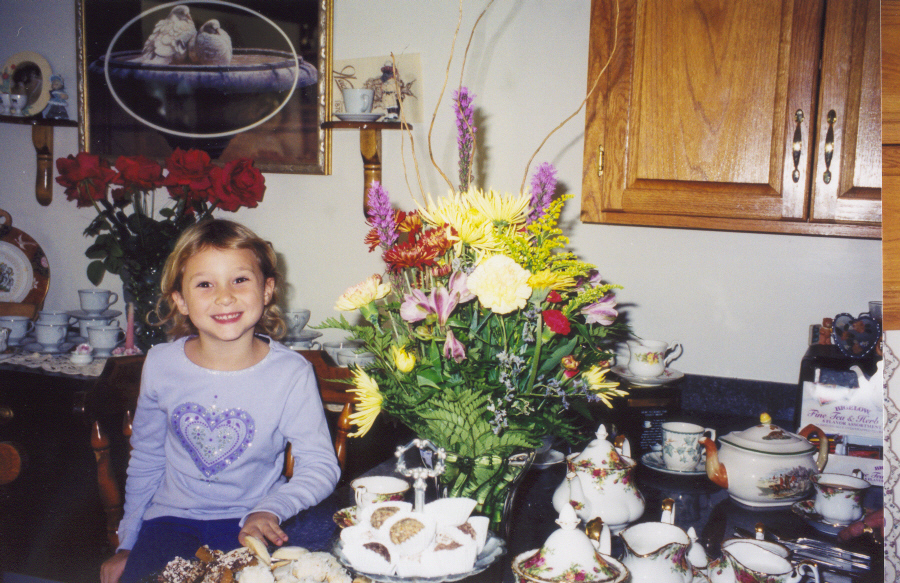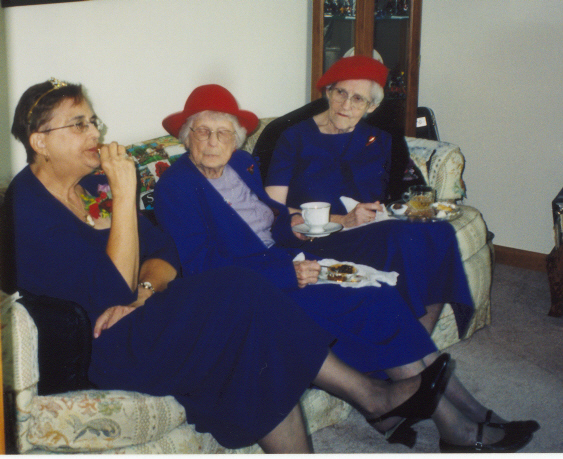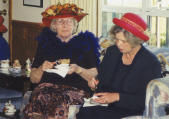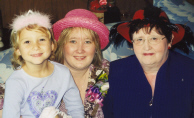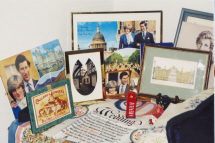 Goodies from the Royal Tea Room

By far one of the best looking things England has to offer! More goodies from the tea room!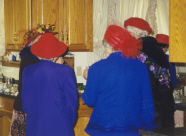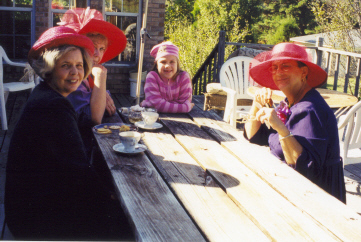 Our June meeting was loads of fun, from what I was told! I truly hate I had to leave early! I know I missed out on ALL of the fun! I'm simply green with envy!
Thanks to Carolyn who hosted our fun outting at the "Cresent City Grill" I heard wonderful things about the food and more importantly about the deserts! There was also a awards handed out for different type of hats! Lord knows honey we sure did have some cute ones to pick from!
Since I wasn't there I didn't take any pictures so Thanks to our Queen for lending me hers! So enough chatter on to the important stuff, darling. US!
Our Winners!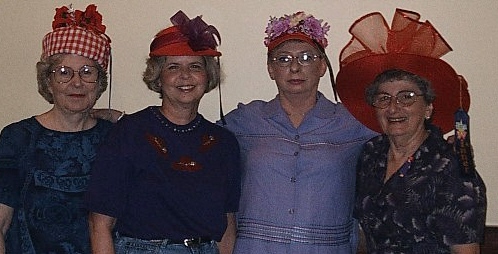 All of our winners
I need some assistance girls! What titles did these lovely ladies win?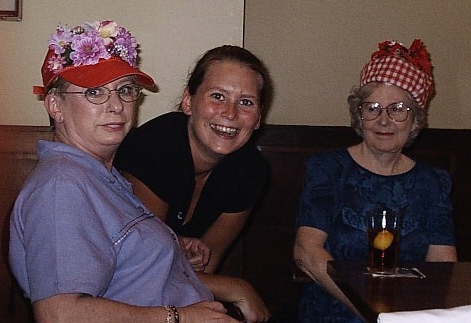 Two lovely hatters and the best help in town! I hear she took good care of the gals!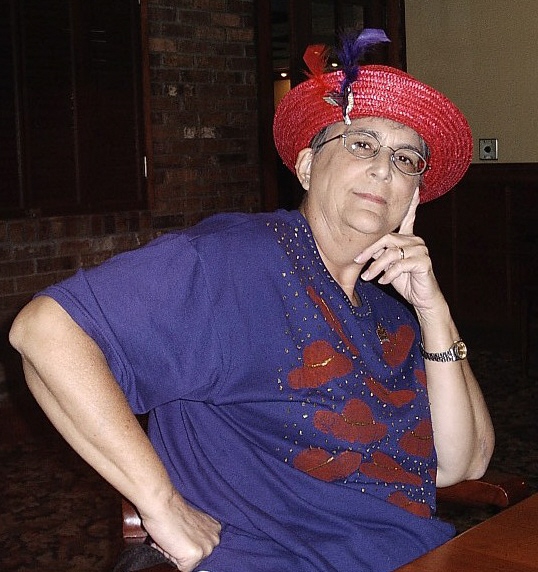 Royality at it's best, sugar!
All Smiles!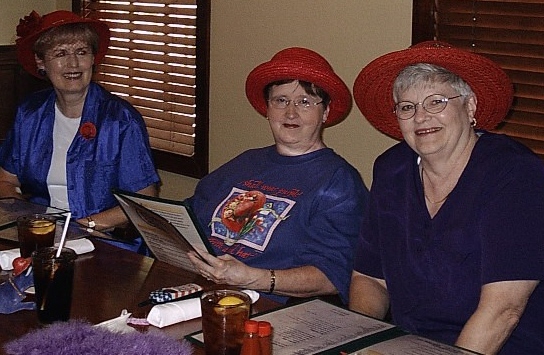 Old friends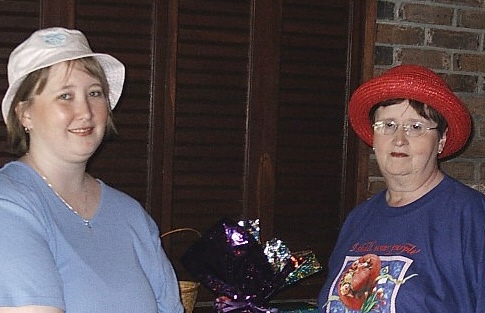 Princess DD and Lady Lilly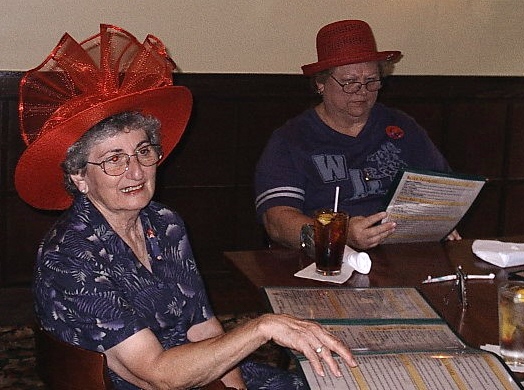 Terrific hats!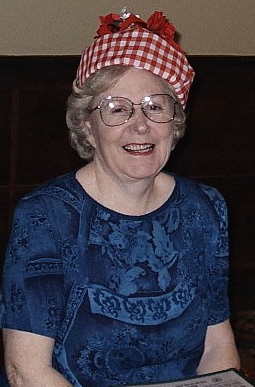 One of the best hats!
Our lovely ladies in red!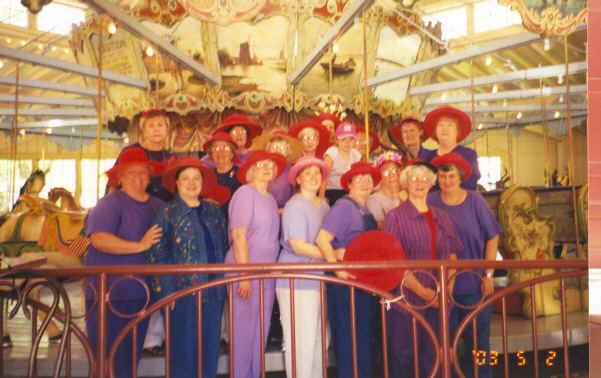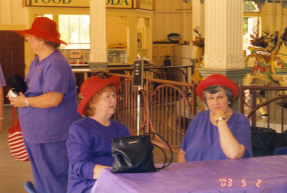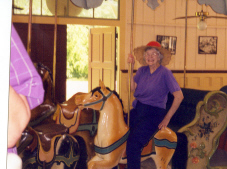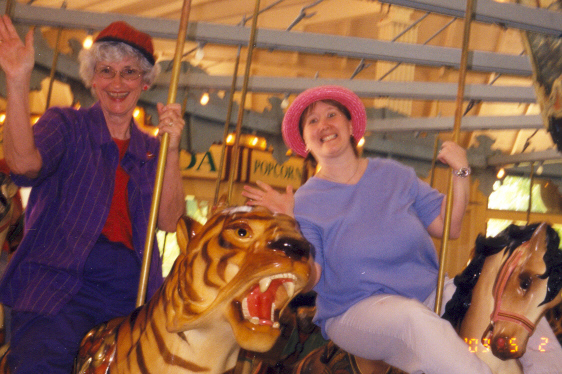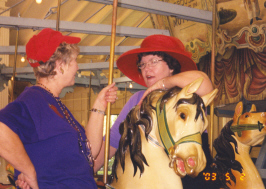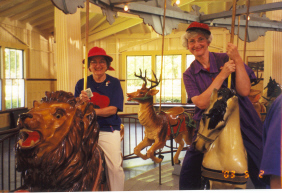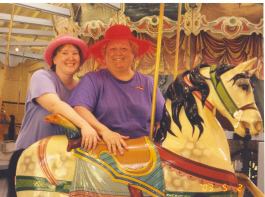 DECEMBER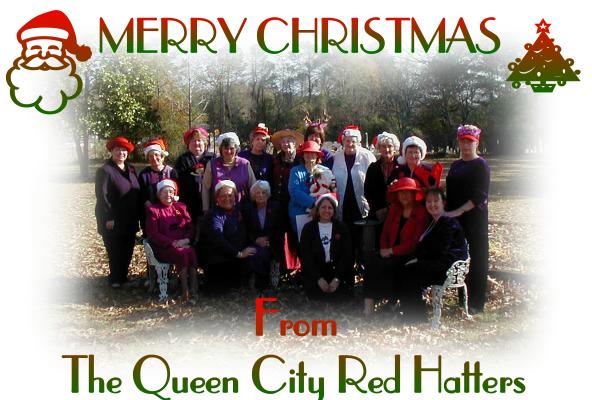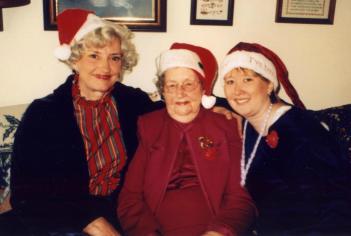 Janet, Grandma Lois and Princess DD
Queen Mum and Our fancy Red hatter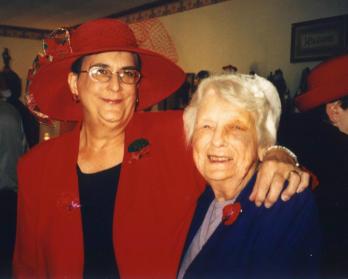 Visiting in front of the Christmas tree!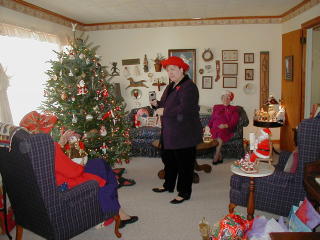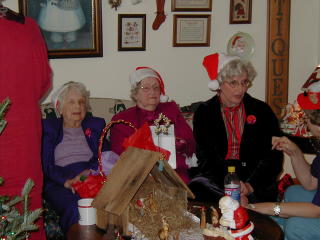 A family of Red Hatters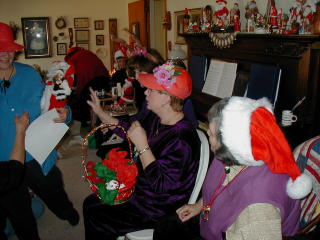 Sharing our gifts!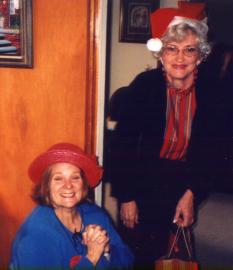 Grins!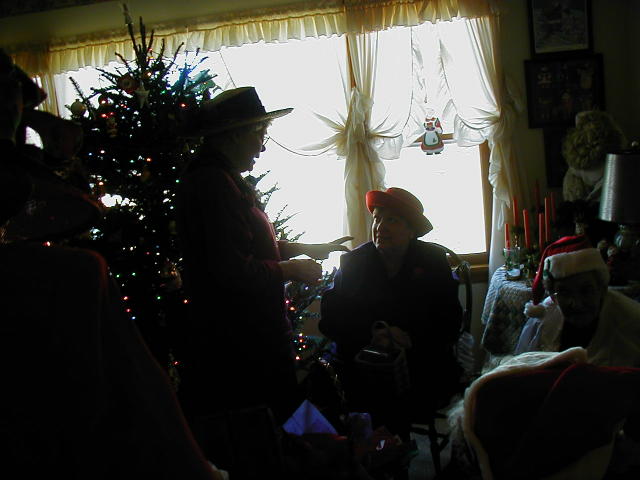 Beautiful ladies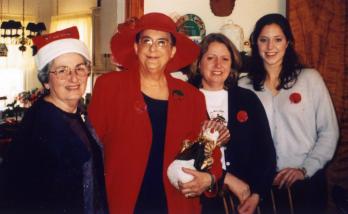 Queen Mum Our Red Hatter Jean and her family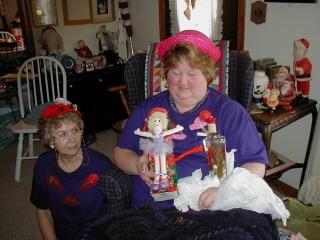 Opening gifts is so much fun!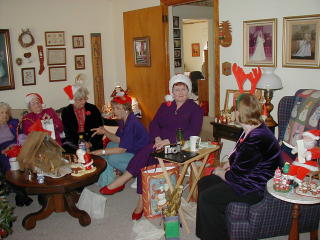 Holiday Redhat Gals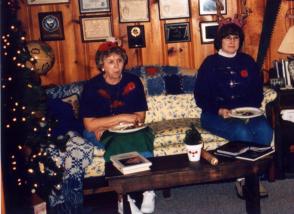 Yummy!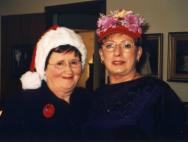 Do these two "hot momma's" ever take a bad picture?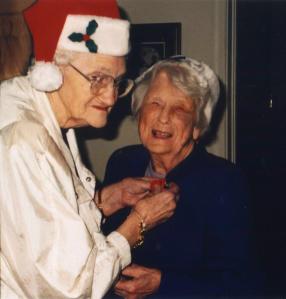 Holiday Honeys!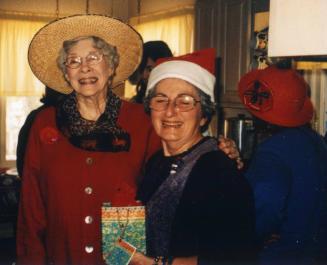 All smiles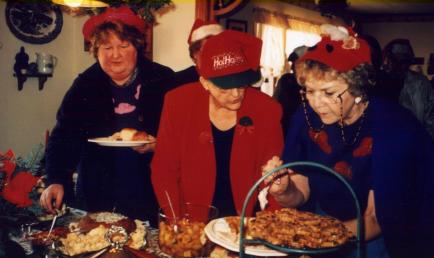 The very best part honey, FOOD!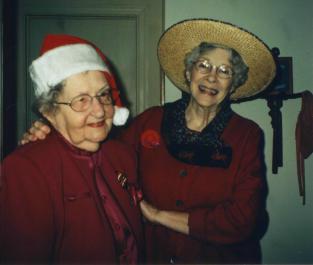 tons of fun
A little more visiting before we go....
JULY
Our gathering was held this month at St. Blvd Baptist Church in the fellowship hall.
Ya'll we had the most fun at our July meeting! We enjoyed a good parade of foods and honey the conversation was explosive as we celebrated America.
We had our pictures made with our mascot "Roxy" and enjoyed being together! Fun was had by all, sweetie!
During our July meeting our lovely ladies got a chance to look over the goodies from the
Girlfriend's Day card exchange. Honey, our members surely have enjoyed the greetings from around the country! Ya'll get involved next year, ya hear?
After our July meeting a few of the red hatters made a visit to the Union Station to view The Smithsonian Instution's collection of WWII memorabillia along with local collections from area businesses and individuals. Darlin' this exibit will be open through August 31 and is FREE to the public. ( And ain't many things in life free, honey!) So sweetie, if you have a chance to run by Union Station or if you happen to pass through Meridian, Mississippi and find yourself downtown stop in and visit this fabulous exhibit.
As red hatters we were thrilled to see the major roles that women in America were beginning to play during the World War II era.
JUNE
Our June festivites were held at our RED HATTER, Sarah's garden.
We all enjoyed great finger foods, gossip, and lots of fun! Because of the heat in the south honey, we had to sit in the "Garden Room" and enjoy each other's company.
Our Queen, Betsy, named PINK HATTER, Tiff The Hatter of the month for keeping up the website and taking all the pictures! Ah, yes sweetie it is all in a day's work!
After The Queen spoke we ventured into the heat for some blood, sweat and tears! No honey, not work--posing for the camera! What a joy it is to be the center of attention!
We want to thank Sarah for allowing all us rowdy ladies to mix and mingle at her beautiful house! A great time was had by all!
On Sunday June 9 our Queen City Red Hatters met at Poplar Springs Methodist Church for the 8:45 service.
We all met in the hallway so we could make our grand enterance. Honey, don't you know by now we love nothing more than to be noticed! The looks we recieved were priceless and so much fun!
The church greeted us and made us all feel a part of their service!